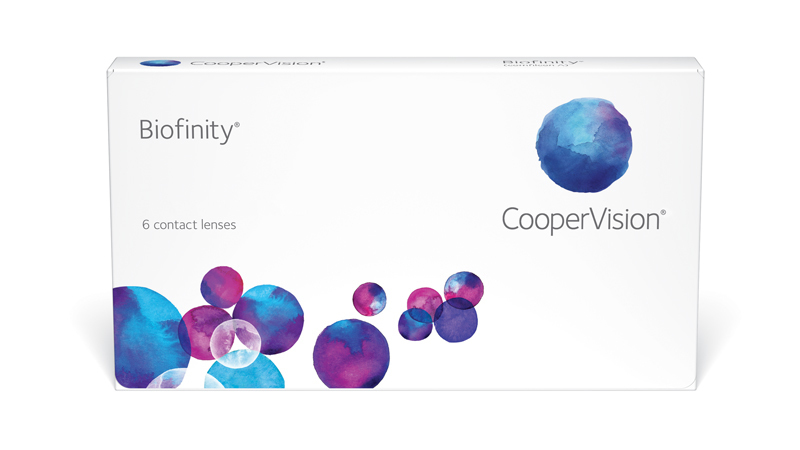 Features
Naturally wettable
Low modulus and high Dk
Silicone hydrogel material
Aspheric front surface for sharper vision
Up to 29 Nights/30 Days of Continuous Wear
CooperVision Biofinity® contacts are suitable for your patients that are looking for excellent health and comfort from a lens they can wear daily or for up to 30 days in a row. In addition to being ideal for new wearers, Biofinity contact lenses are also an ideal upgrade for existing wearers who want better lens performance.
Patented Aquaform® Comfort Science™
Biofinity is different from other high oxygen lenses because it features our exclusive Aquaform® Comfort Science™. This technology creates a naturally hydrophilic contact lens that retains water within the lens, minimizing dehydration. It also combines low modulus and high oxygen transmissibility for added comfort and breathability.
Product Details
+8.00D to -12.00D
(0.50 steps after +/-6.00D)
CENTRE THICKNESS@-3.00D (mm)
Daily or 29 nights/30 days Extended