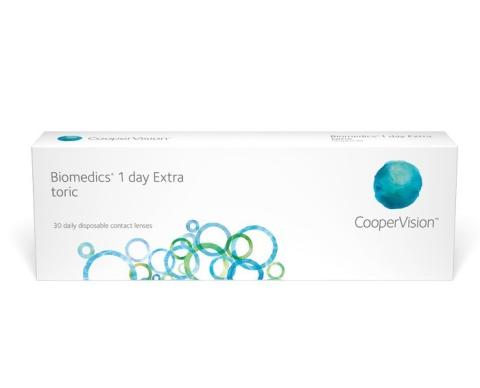 Biomedics® 1 day Extra toric
What daily wearer of toric contact lens could resist the combination of convenience, comfort and great vision?
Biomedics® 1 day Extra toric offers all the great aspects of disposable toric lenses for those with astigmatism. These daily toric contact lenses are the perfect choice for regular use or for sports and special occasions.
With CooperVision's toric expertise, you'll enjoy one-of-a-kind lens design and a comfortable daily toric lens wearing experience without the hassle of having to clean and store your lenses.
Unsure which products are best for you?
Take this four question quiz to discover which of our products may best fit your needs.
Find Your Lens