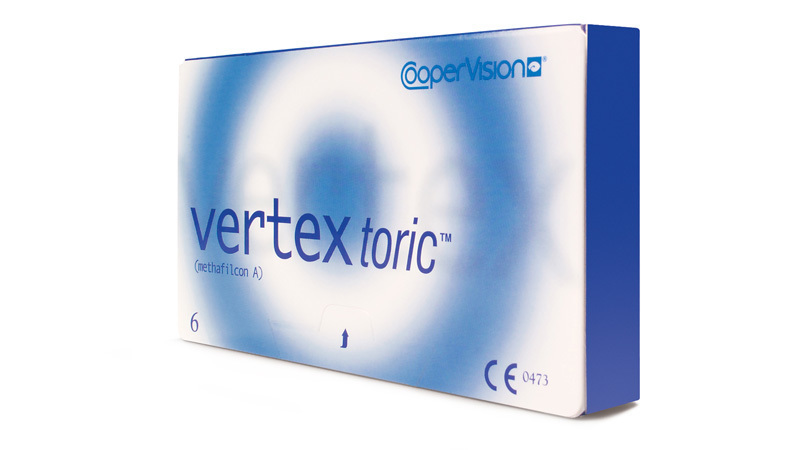 Features
CooperVision's toric expertise in a disposable system
Excellent thin-edge profile
Excellent comfort and clear, crisp visual acuity
Extended parameters in XR product
CooperVision Vertex toric™ contact lenses provide your astigmatic patients with consistent comfort and vision performance they can count on.
Vertex toric lenses are manufactured using our patented UltraSync® cast molding system, yielding a well-formed, thin mid-apex edge that provides your patients a consistent, comfortable wearing experience. This lens design also provides more stability and less rotation, ensuring that vision and comfort are consistent with each new pair. And a light blue handling tint makes each lens easier to handle.
For your patients with high levels of astigmatism, our Vertex toric XR product features an extended range of powers, so you can offer a large amount of fitting options to meet your patients' needs.
Product Details
Vertex® toric
+6.00D to -8.00D
(0.50 steps after -6.50D)
-0.75, -1.25, -1.75, -2.25
Daily or up to 7 days extended