CooperVision offers advanced multifocal contact lens designs, all designed to help your patients and your practice. Review the material below to get helpful information on each of CooperVision's multifocal contact lenses.
Biofinity Multifocal
Our approach is simple. We've combined Balanced Progressive™ Technology with the benefits from our Biofinity silicone hydrogel lens material for the ultimate multifocal lens experience.
Balanced Progressive Technology

Two different optical designs (D and N) utilize the processing power of the visual cortex to enhance vision
Optimized for exceptional vision at all distances: near, intermediate, and far
Lens zones optimized for each sphere and ADD power
Allows for an individualized fitting for each wearer and eye
Aquaform Technology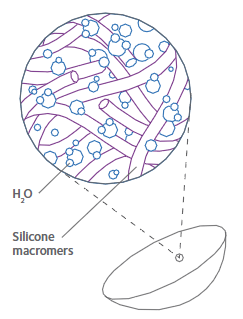 Biofinity Multifocal lenses include Aquaform® Technology to help ensure presbyopic patients will have a comfortable lens-wearing experience for the entire day and the entire lens cycle.
Creates a naturally hydrophilic lens that locks water within the lens, minimizing dehydration
Stays moist without the need of surface wetting agents
The high wettability of the lens surface resists deposits for less build-up and increased comfort
Provides the high levels of moisture often needed for eyes with age-related dryness
Proclear & Other Multifocal Lenses
Lens Designs
Multifocal Lens Design
Multifocal Toric Lens Design
Product Detail Aids
Proclear Multifocal Detail Aid
Proclear Multifocal Toric Detail Aid
Proclear EP Detail Aid
Frequency 55 Multifocal Detail Aid
Total Multifocal Solution Spec Sheet