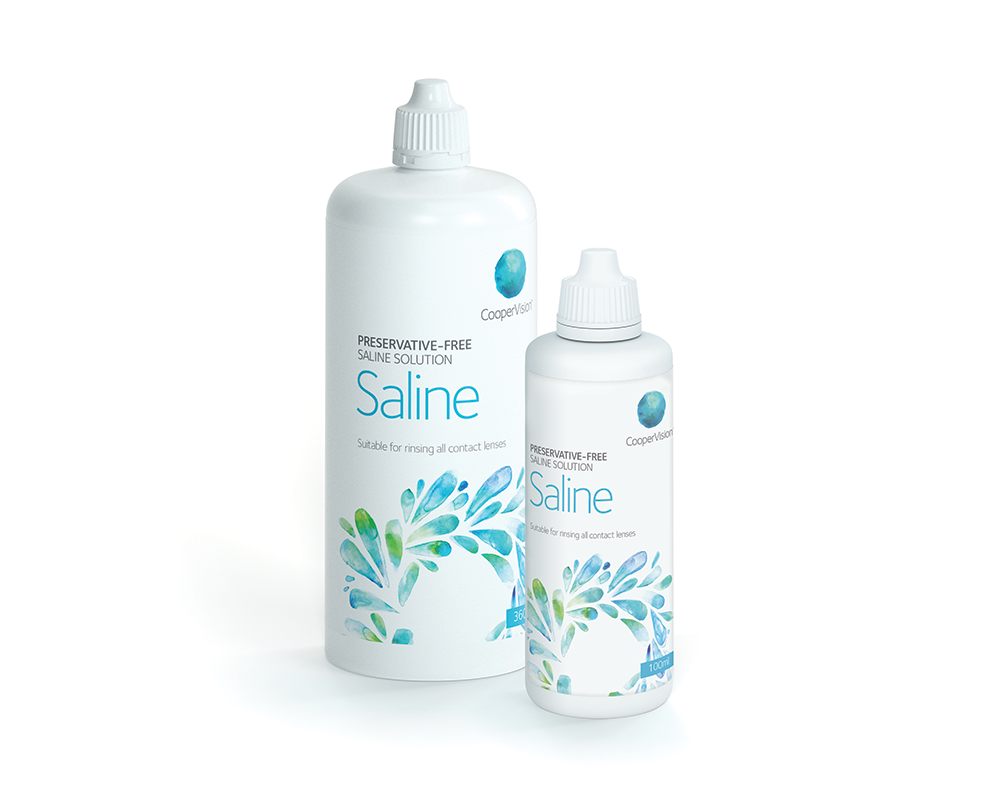 Saline solution
Saline solution from CooperVision is a convenient, versatile, preservative-free, sterile solution. Mild on the eyes, you can use it to rinse your soft contact lenses before placing them on your eyes.2 CooperVision Saline solution can also be used as part of a peroxide solutions care regimen for rinsing the contact lens case before letting it air dry.1
The features you'll love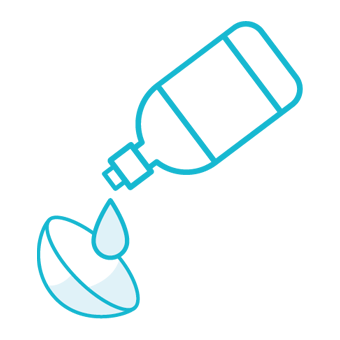 Sterile, preservative-free solution ideal for rinsing contact lenses.1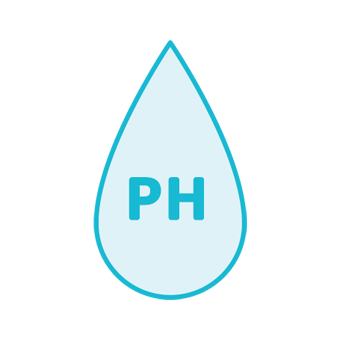 Has a similar pH to normal tears, so it's mild on the eye.2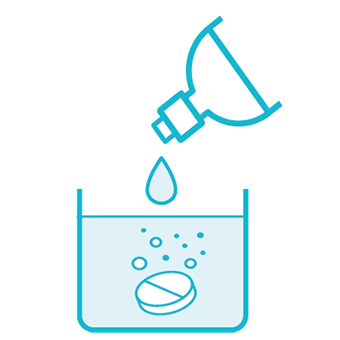 Can also be used for dissolving protein removal tablets.3
Contact lenses and lens-storage cases should never come into contact with water, including water from taps and showers, as this can lead to a serious eye infection and loss of vision.
Good hand hygiene is a crucial part of healthy contact lens wear and care, and is associated with a decreased risk of red eyes and infection.4
Washing and drying your hands helps to remove bacteria and other microorganisms before you touch your contact lenses.4
Using soap and water to wash hands, rather than just water, is associated with lower levels of lens case contamination.4
Note: Never allow your contact lenses or lens case to come into contact with tap water, bottled water, home-made solutions or other non-sterile solutions.
Unsure which products are best for you?
Take this four question quiz to discover which of our products may best fit your needs.
Find Your Lens
References:
1. CVI data on file.
2. CVI data on file 2019.
3. CVI data on file 2017.
4. Morgan P, Morgan S. Enhancing patient experience through improved contact lens compliance. Optician. 2017(12).